Eclectic Energy
Tropitel Naama Bay
Bayside Beauty
Tropitel Naama Bay
Endless Charm
Tropitel Naama Bay
Easeful Nights
Tropitel Naama Bay
Delight your palate with an astonishing variety of mouth-watering culinary delights from around the globe, created by our specialized chefs and served to you in a friendly, inviting setting for complete pleasure. Enjoy our cozy restaurants and convivial bars, widely available throughout our property for a different experience each time you visit.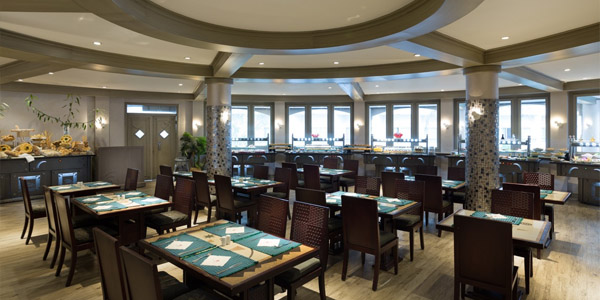 The Palm Restaurant is our all-encompassing buffet with worldwide favorites for Breakfast, Lunch and Dinner that also has live cooking stations and different cuisine themed nights every night for a different experience each time you enter.
Global Cuisines
Live Stations
Daily Specialty's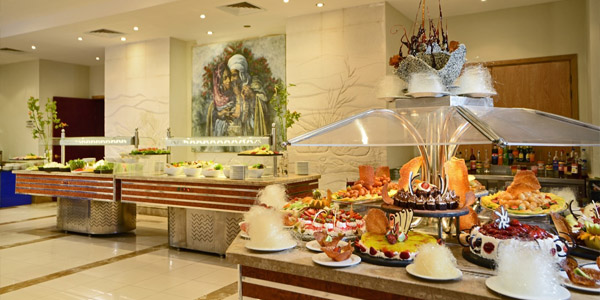 Our newly opened restaurant, The Grill Restaurant, located at our Executive Building, serve's our executive guests the pleasure of specially selected foods with refinement, elegance and style.
Specialty Items
Daily Menu
Exclusive offerings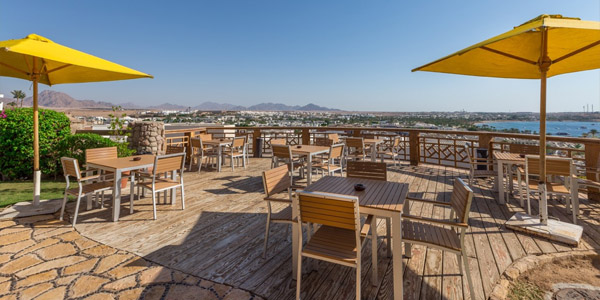 Our Sunset Terrace is the epitome of picturesque views overlooking the wonderous coastlines of the Bay located poolside with access to our Pool Bar and freshly grilled sizzling outdoor barbecue
Coastline Views
Poolside Bar and Grill
Open Air Seating
A wide selection of cocktails, light meals and daytime snacks await you at any one of our marvelous Pool & Beach Bars so you can enjoy the cool breeze and soothing waters at our Lobby Bar, Beach Bar, Sunrise Pool Bar, Sunshine Pool Bar and Cliff Top Pool Bar
Poolside Seating
Special Beverages
Snack Bar
* A la carte restaurants are not included in any meal plan.
Little Buddha Restaurant, Sushi Bar & Lounge
Little Buddha Restaurant, Sushi Bar & Lounge is designed in a lavish style inspired by Parisienne designers and aesthetics from across the globe creating a unique far Eastern flair fused with an Asian, Pacific & French cuisine and an exquisite selection of Sushi for a truly unique experience unlike anywhere else in Sharm El-Sheikh. Don't forget to bring your friends to enjoy your night out with some party tunes by our local-in house DJ and specialty snack menu for the best party around.
Refined Asian/Fusion Menu
Sushi Bar
Special Mixologist-Crafted Drinks
Nightclub
Boharat restaurant offers specially crafted delicacies of Egyptian cuisine by our local chefs with locally sourced ingredients for the authentic experience. Relax and enjoy our stylish terrace or our cozy indoor seating area while our weekend entertainment shows delight your every sense while indulging in our grilled specialties. Or you can relish any special dish from our menu traditionally made with a twist. We take great pride in serving you only the freshest, tastiest and highest quality food.
Traditional Recipes
Local Delicacies
Specialty Items
Locally Sourced Ingredients